For some of us, this process can take a year, and it's confusing with all the different estimates from builders and architects. All the questions about public roads, electricity, water wells, backhoes and septic tanks add to the confusion.
Which permits do I need?
Which ones are first?
What can I do in the meantime?
When most expats move to Costa Rica they have this dream, "The Costa Rican (Expat) dream" of building their Castle on their land.
These are exciting times
Even with all the confusion, paperwork, lawyers and trips to the municipality, the feeling of homesteading is unparalleled.
Carving up your spot, planting your fruit trees and planning out your home are exciting!
I have been building homes, both shipping container homes and standard homes in Costa Rica for 11 years. I have been in and out of many municipality offices, architect offices, construction offices and even the actual Colegio de  Ingenieros y Arquitectos in San Jose Costa Rica.  I was gathering information and congruencies amongst agencies that were providing me with information on construction. Each different agency telling me a different thing.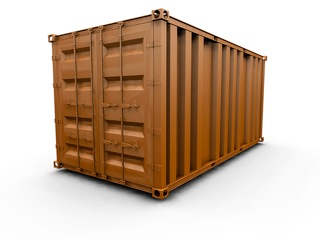 Learning about the permits process for home building and container home building has taken me years.  I have learned that many people in the Government have different opinions about the process and it was suggested that I consult an Architect. The problem was that my Architect quotes ranged from $1500-3000.  So I finally did what most Costa Ricans do. I hired a member of my Tico family.
This was the best thing that I could have done
He was a kid, just out of school and super excited to help me learn the entire process step by step. This helped me save thousands of dollars and hold my Architects accountable for what they were getting paid for. I cannot explain the process in this article but I have provided a link that will help you. 
Regardless of all the challenges only takes a few months if you are persistent. Then you are ready to begin the actual physical process of building your home.
It's time to get your hands dirty
One thing I recommend is to oversee all the work and keep an eye on progress.
The construction time will actually increase speed when you are around.
Try and begin when the rainy season has ended and try and finish the roof before it begins. There are a lot of Construction Companies in Costa Rica and finding the right fit can be challenging. Start early, learn the questions to ask, like, Start and finish date. What exactly are the finishing of the home going to include? Do you have insurance? Can I speak to other past clients?
The list goes on. The more you ask the better you will feel during the home building.
The author, James Lee has lived in San Ramon, Costa Rica for 17 years.
He is a Chiropractor and Container Home Builder. He has built dozens of container home projects in the past 11 years. See more at ContainerHomes.net